1. Product Introduction
Upgraded EL ultra-thin flexible lighting car stickers are mainly used for personalized decoration and atmosphere decoration of the rear windshield or body. It can be customized.
2. Product Picture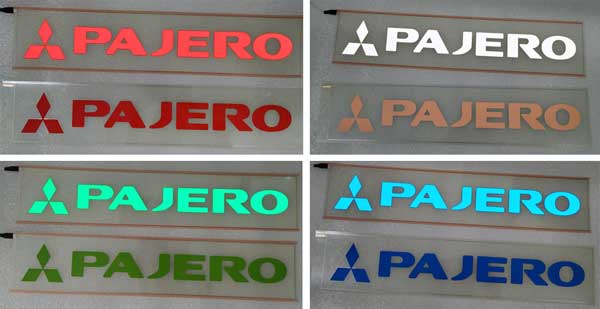 3. Technical Data
No.

Name

Data

1

Dimension

60*14cm/customized

2

Input

DC12V,Power on from the cigarette lighter

3

Output

80~120V 800~1200Hz

4

Color

Blue, red / customized

5

Input cable length (red and black line)

0m(Always on mode)

0.42m(Flash mode)

6

Output cable length

2m(Always on mode)

0.48m(Flash mode)

7

Lead wire

0.55m

8

Weight

105g(Always on mode)

140g(Flash mode)
4. Precautions
The lighting area can not be folded or pierced, but can be arc bent. It is a normal phenomenon that fluorescent color fades in the sun for a long time. Circuit connection sequence: Lighting car sticker + inverter + power on. If you need any help, please contact us in time.